JPA Staff

JPA staff are friendly, nurturing and fun! Everyone is CPR & first aid certified and have cleared background checks. All teachers are experienced, state-certified teachers who have received training in Response to Instruction/Intervention by Dr. Tom Jenkins, Director of Educational Consultation Services, LLC, a well-known expert on the model of Response to Intervention and the Problem Solving Model used in schools across the state.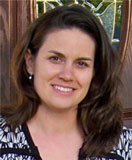 Alethea Jenkins
Helping children learn about their world and themselves is the most amazing and rewarding thing. I enjoy working with parents to positively influence a child's sense of self worth and accomplishment.
Alethea is married with two teenage children. She is a graduate of James Madison University with a BA in Psychology; Graduate of UNC Charlotte with a Master's Degree in Counselor Education. Alethea is certified K-12 in school counseling and holds certification as a National Board Certified Counselor with a specialty in school counseling.
Alethea worked 3 years as a Mental Health Counselor in a school-based program, 7 years as an elementary school counselor, and 4 years as lead preschool teacher before opening Jenkins Preschool Academy in 2008.
Sarah Peedin
Sarah Peedin (Ms. Sarah) is the lead teacher in the 2's class. She grew up in Wilmington and graduated from UNCW with a BA in Psychology and a cluster in human behavior. Sarah has worked with children from infants up to age 10 as a nanny and at Gold's Gym Kids Care for the last 5 years. When she isn't teaching little ones, she enjoys reading and going to the beach. She really enjoys the energy and enthusiasm that two year olds possess.
Tracy Geschickter
If a child can't learn the way we teach, maybe we should teach the way they learn.
— Michael J. Fox.
Tracy is married and mother of two children. She is a graduate of East Carolina University with a B.A. in English, and she is currently pursuing a M.A. in Early Childhood Education. Tracy worked at St. Mark's Montessori Preschool for seven years before joining the J.P.A. Team in January, 2013. She loves teaching preschool and enjoys making learning fun for children. Tracy is excited to be part of the Jenkins Preschool team as the lead teacher for the 3's.
Sarah Steele
Sarah is the teacher in the 4/5 year class. She is married with one son. Sarah graduated from East Carolina University with a BS in Child Life. She has worked with preschool children in private and public childcare settings for fifteen years. Sarah enjoys horseback riding, gardening, and going to the beach with her family. Her energy and creativity are a great asset to JPA.
Adair Flynn
Adair Flynn is the assistant on MWF for the 2-year-olds. She graduated from Spartanburg College and is married with 3 children. Adair has been very active in her children's classrooms and worked with 2 year olds at St. Andrews Covenant Presbyterian Church prior to coming to JPA in the fall of 2011. Adair brings lots of laughter to JPA with her silly songs and easy going nature in the classroom.
Laurie Caravaglio
Laurie is the assistant for the three year old class. She graduated from Transylvania University in Lexington, KY with a Bachelor of Arts Business Administration degree. Laurie is married with two children and has been a stay at home mom for the last five years and recently worked as a substitute Assistant teacher for the two year old class at a local church preschool. Laurie also has partial credit towards her teaching credentials in Elementary Education. She is excited to be part of the Jenkins Preschool team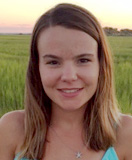 Katie Barbour
Katie Barbour (Ms. Katie) is the assistant in the 4/5 year old class. She graduated from Cape Fear Community College with an Associates degree in Business Administration with additional courses in Early Childhood Education. She has 7 years of experience working with children ages 6 weeks to 12 years old in licensed childcare centers as a teacher and an Assistant Director. Katie is married with two children, both of whom attended JPA for preschool. She loves to stay active with running, biking, and enjoys time spent with her family. She is excited by all the adventures in the Pre-K class!